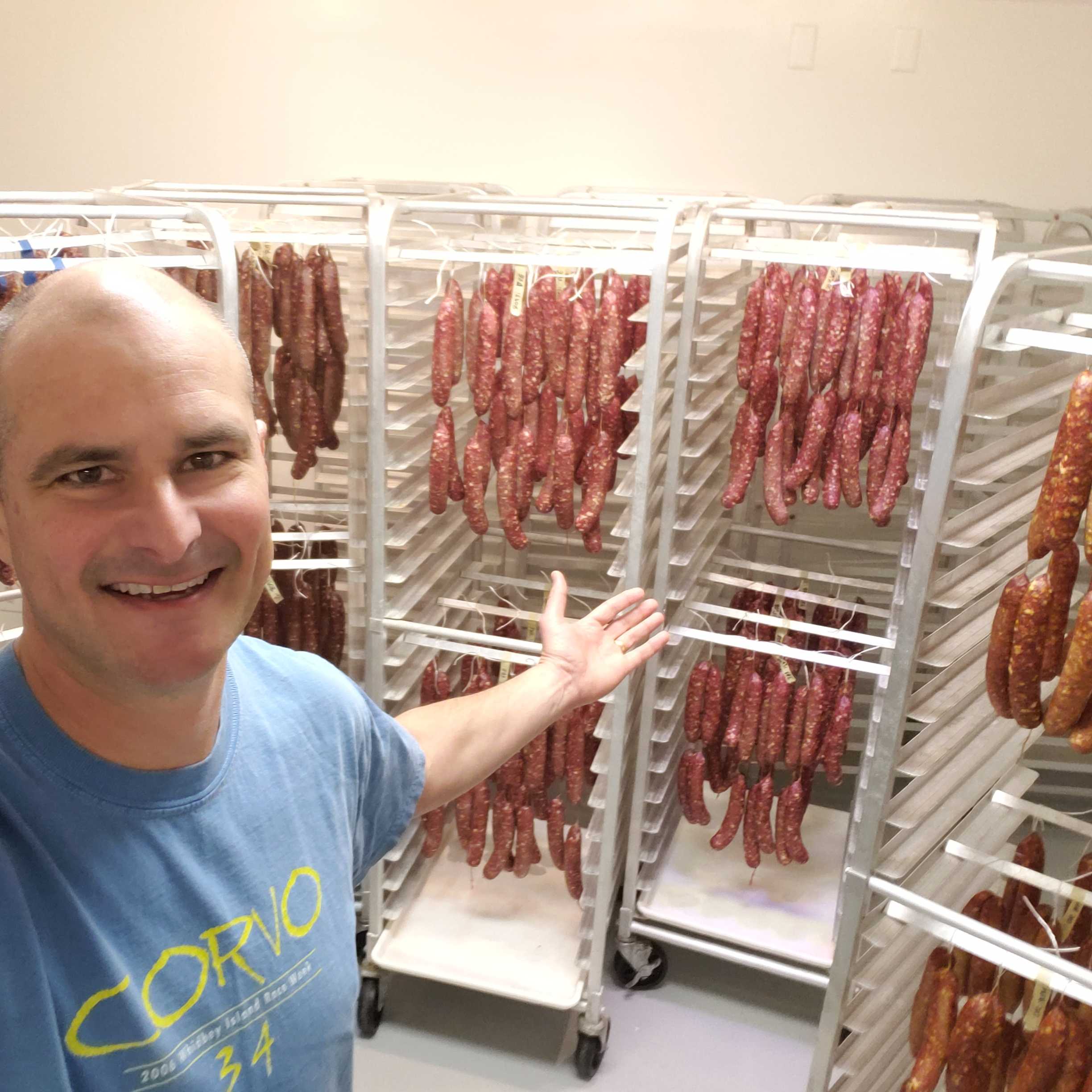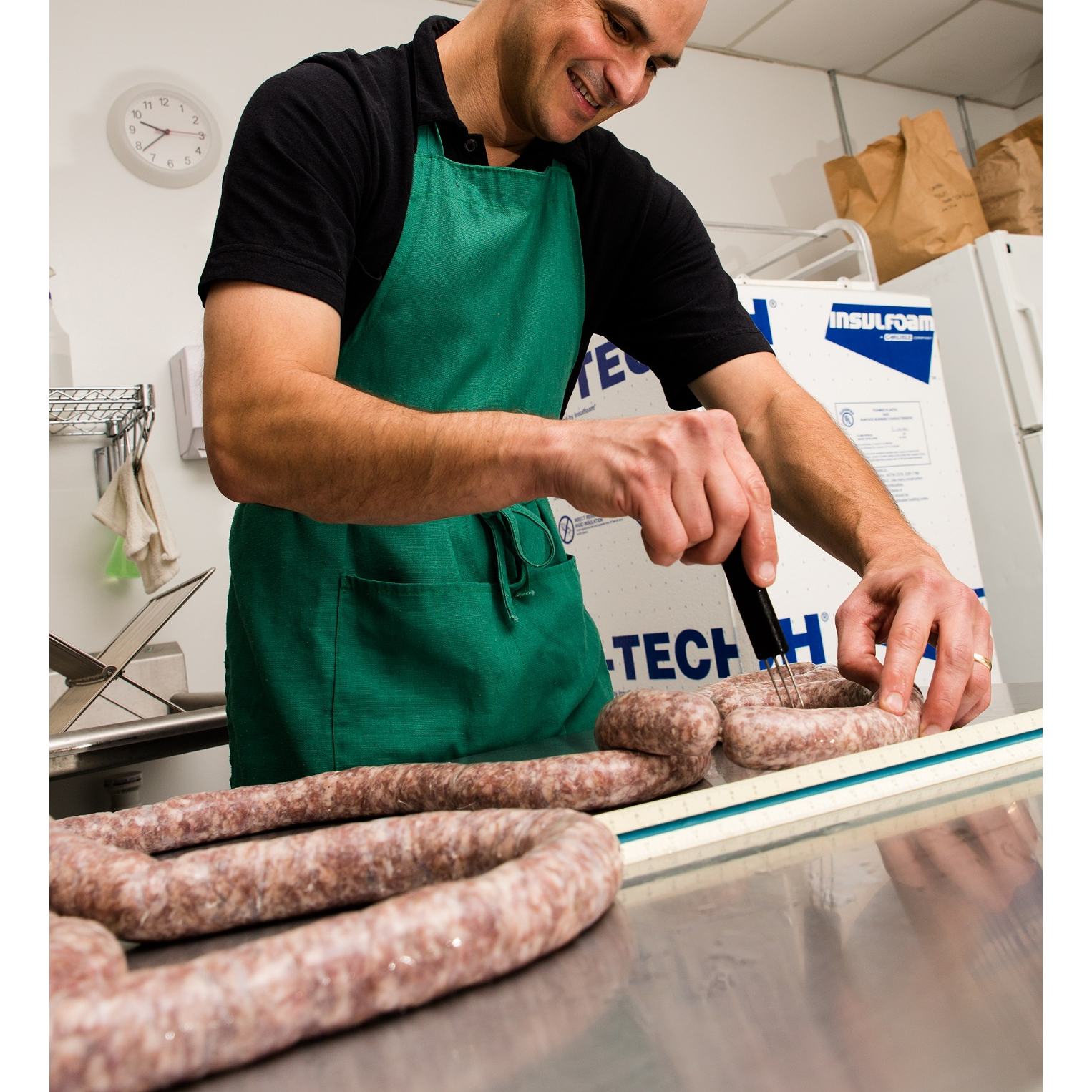 Salt Blade
Contact: Bob Blade
Address: 9540 Densmore Ave N Seattle, WA, 98103
Phone: 206-355-4719
About Us
At Salt Blade we believe in direct support of sustainable farming practices. All of the meat we use comes from Olsen Farms in Colville, WA. In addition to growing the finest potatoes in the Northwest, the Olsen family raises Berkshire, Duroc, and Tamworth pigs that feed on the barley that grows abundantly on their land. They also keep a herd of 100% grass fed cows. Though not certified organic, they use only organic practices.
Practices
Once the meat arrives in Seattle we aggressively lean it out and grind it. We then gently mix it with the carefully measured spices, fresh ingredients, and curing salts. We hand stuff and hand link the salamis, as has been done for centuries. Fermentation takes place in a carefully controlled environment before the dry curing finishes in our curing chamber.
We hope you enjoy the results!