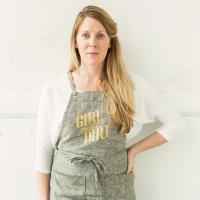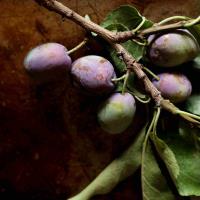 Girl Meets Dirt
Address: 208 Enchanted Forest Rd Eastsound, WA, 98245
Phone: 360-375-6269
About Us
Based on Orcas Island in the San Juan Islands of Washington State, we specialize in single-varietal preserves, shrubs & bitters, made from heritage rainshadow orchard fruit. Grown by small family farmers & homesteaders– many varietals come from trees that have been producing for over 100 years, on the remaining tracts of a once thriving orchard industry.

Inspired by this legacy and partnering to revive and sustain it, we make the highest quality, locally sourced, organic fruit preserves nature and careful craft can provide. Made in an old-school style that emphasizes structure and pure, ripe, naturally grown fruit -- we classically prepare them by hand in copper pots, with fair trade organic unrefined cane sugar, a squeeze of organic lemon, and fresh herbs from our kitchen garden. We don't use commercial pectin and rely on time, evaporation, and concentration for set; for us, it's all about the fruit and drawing out its full potential. We think this fruit is really special; we hope our preserves help tell their story.

Our line of cutting preserves and spoon preserves are tailor-made for sweet and savory pairing, as well as cooking – they're the perfect pantry staple. A natural accompaniment for cheese, our preserves upgrade a cheese platter to sublime. Our shrubs and bitters are a natural celebratory extension, crafted with the same care, a desire to utilize the whole fruit, and
exquisite sourcing. They bring a sense of gravitas to any meal– an appreciation for tradition: for the bounty the land can provide, and the simple human ingenuity that inspired us long ago, to preserve it.
Practices
We are rarely able to source certified organic fruit given the lack of commercial orchard industry in the islands and our gleaning efforts from heritage orchards. We vet each and every orchard, orchardist, and family we work with to ensure organic practices are used. The ingredients we use not sourced locally are always exclusively certified organic, and certified fair trade or fair for life where available (sugar especially, which is always cane sugar not beet sugar).